After a decade of releases fronting Americana band LOWLANDS, a duet album with Green On Red and Dream Syndicate musician Chris Cacavas and the acclaimed loud roots-rock supergroup The ACC, Ed Abbiati presents his debut solo album. 
"Look at me, I'm not what I used to be. Then again… that was never me anyway."  ("look at me" taken from the "Beat the Night" album)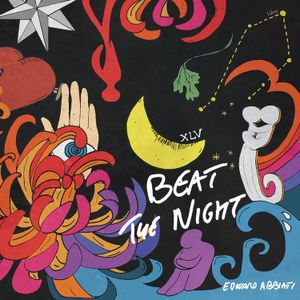 These were the first few words written by Ed Abbiati after a 'dry' songwriting period, and quite quickly ten new songs just poured out. As quickly as they were written, they were recorded, at home in Pavia, Northern Italy, in two days with co-producer and longtime engineer Chris Peet flying in from Wales. A few overdubs of drums and strings and the whole record was wrapped up literally in a couple of weeks. Initially what was supposed to be a solo acoustic record about hard times seemed to quickly take quickly a turn towards a record about new beginnings and friends were called in. 
First off, the album's other co-producer Mike 'Slo Mo' Brenner, of Marah and Magnolia Electric Co came on board with his lap steel. Then, Italian blues legend, Maurizio 'Gnola' Glielmo, a neighbour and a friend. Next up, Joey Huffman (Soul Asylum, Georgia Satellites); and Joe Barreca and Jimmy Ragazzon of the (Mandolin Bros)… 
By this point the whole thing snowballed into a musical party as other old and new friends were invited to join. Michele Gazich (Mary Gauthier's violin player); Italian cello virtuoso Simona Colonna; go-to session bassist Antonio 'Rigo' Righetti; Lowlands' keyboardist Francesco Bonfiglio; ACC bandmate Stiv Cantarelli; David Henry (Yo la Tengo, Matthew Ryan, Rod Picott) added strings… the list could go on. 
An intensely personal set of songs, Beat The Night finds Abbiati reflecting on difficult times, including life-threatening illness, and finding reassurance and comfort in new positives, not least the birth of a new daughter. 
"In a way I have always written about love and death, only this time I was not in the observer's balcony but had to face the issue square on. The album is a journey in and out of darkness. Following whatever love and light I could find. We live, we grow and music helps along the way. I think this is my most personal and possibly best album. The amount of luck and love I have been granted is humbling. This record is hopefully a thank you note and a sorry note to whomever I hurt along the way." Edward Abbiati